ABOUT US: Key Management Profiles
In our business, it's the people that count. Our Key Management professionals have a history of success within their chosen fields, and are among the best and the brightest that the nation has to offer. They, as well as the partners, are responsible for Callaway Partner's incredible growth and recognition as a leading on demand financial and accounting firm.


Peggy Berry
Vice President, Finance and Administration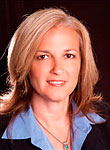 Peggy Berry joined Callaway Partners in May 2005 as a Project Consultant on a general accounting and systems implementation project. Peggy was then brought in to work on an A/R project for Callaway Partners and was subsequently promoted to Director of Finance/Corporate Controller. As a member of the senior management team, Peggy has led or actively participated in both the strategic and tactical sides of the business. In her role as Vice President for Finance and Administration, Peggy is responsible for the functional areas of Finance, Accounting, Human Resources, Information Technology and Office Administration.

Prior to joining Callaway, Peggy served in senior accounting and finance leadership roles for companies of varying sizes including Richway, National Bank of Georgia, Athlete's Foot, Sand's and Co, Huddle House and Emory University.

Peggy graduated from Georgia State University with an MBA and BBA in Accounting.


Paige Briski
Director of Recruiting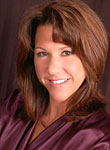 Paige Briski began her relationship with Callaway Partners in July 2004 as a Project Consultant on a Sarbanes-Oxley engagement for a leading manufacturer within the pulp and paper industry. Paige then joined the Executive Recruiting team in January 2005. She became a part of the Callaway Partners management team in March 2006 when she was appointed Director of Recruiting. Prior to Callaway, she was the Regional Director of Financial Services for The Sherwin Williams Company, a leading manufacturer of paint and related coatings where she enjoyed 17 years in progressively responsible roles.
Paige graduated with a Bachelor of Science in Accounting from the Miami University of Ohio. She is actively involved in her church and is a volunteer for the Dream Factory, a philanthropic organization.


Connie Zessack
Director of Client Fulfillment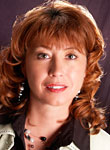 Connie Zessack joined Callaway Partners in May 2005 as an Executive Recruiter. Connie became a part of the Callaway Partners management team in May 2007 when she was appointed Director of Client Fulfillment. Prior to Callaway, she was a professional consultant specializing in commercial real estate providing financial reporting and analysis for Real Estate Investment Trusts. Before consulting, she held roles as Director of Accounting for Carter and Associates in Atlanta, Director of Financial Reporting for Days Inns of America, and Director of Acquisitions for Corporate Travel of Atlanta, Inc.
Connie graduated with a Bachelor of Science in Accounting from Kennesaw State University in Atlanta. She is actively involved in her Church and serves on the Board of Lassiter Lacrosse Booster Club as Treasurer.


Deborah Hall
Senior Director of Corporate Governance Services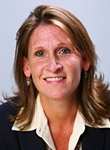 Deborah Hall is a Senior Director providing Internal Auditing and Sarbanes Oxley services at Callaway Partners. She has over 17 years of experience in internal control, internal audit and consulting with all levels of client management in the areas of financial, operational and compliance risk and control design. She primarily works with clients to develop opportunities to identify risk and strengthen controls throughout the Organization in order to achieve management's strategic objectives. She has worked effectively with clients to successfully implement the Internal Audit function, Sarbanes Oxley Compliance efforts, and Risk Assessment activities into the management process. In addition, Deborah has experience developing risk assessment activities that encompass unique risk situations posed in transaction processing, outsourced vendor's reliance and regulated environments.

Prior working in Professional Services, Deborah was an Industry Director of Internal Audit. Her expertise at developing Internal Auditing functions from the "ground-up" has enabled her to service a suite of clients and industries with unique enterprise risk management strategies, and Sarbanes Oxley compliance efforts. Deborah has extensive healthcare exp

Ms. Hall holds a BSBA degree from the American International College in Springfield Massachusetts, with a major in Finance and minor in Psychology. Her professional experience includes both industry, and professional services with a component of that being with Big 4 Accounting firm within the Financial Services and Healthcare Industries. In addition, she is affiliated with several professional associations and holds two not-for-profit Board positions. She has also earned the Certified Financial Services Auditor (CFSA) designation and the Certified Business Manager (CBM) designation.