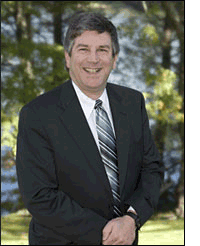 Francis E. Scheuerell, Jr., CPA, CMA
Partner
Frank Scheuerell joined Callaway Partners as a partner in December, 2005 as Partner of Callaway's Financial Reporting Services practice. He has been actively involved in financial accounting and reporting matters since 1982. Frank's extensive experience includes accounting for business combinations, corporate restructurings, leases, revenue recognition (including those in the software and motion picture industries), equity method investments, and consolidations, including the implementation of FASB Interpretation No. 46 (Revised), Consolidation of Variable Interest Entities. He has extensive experience addressing accounting and reporting issues for the real estate, healthcare, software, entertainment, and manufacturing industries.
Frank was a member of the AICPA's FASB Statements No. 141, 142, and 144 Auditing Guidance Task Force. He was also responsible for maintaining and updating the following publications: Accounting for Business Combinations, Goodwill, and Other Intangible Assets - Interpretations of U.S. and International Accounting Standards, (Aspen Publishers) and the chapter on Financial Reporting Requirements, "Corporate Controller's Manual," (Warren Gorham & Lamont). He is a certified public accountant in Florida and Illinois as well as a certified management accountant (CMA).
Prior to joining Callaway Partners, Frank was Vice President - Financial Reporting for HealthSouth Corporation. He joined HealthSouth in June 2004 in the wake of one of the largest accounting frauds in U.S. history to help rebuild the Company's accounting organization and infrastructure. Prior to joining HealthSouth, Frank was a Partner with BDO Seidman, LLP in the accounting principles group of the Firm's National Assurance Department. From 1994 - 2001, he was a project manager with the Financial Accounting Standards Board (FASB).
Frank also assisted in the preparation of two Special Reports, A Guide to Implementation of Statement 115 on Accounting for Certain Investments in Debt and Equity Securities, and Reporting Interests in Joint Ventures and Similar Arrangements. He is the author of the chapter on construction accounting in The IASC-U.S. Comparison Project: A Report on the Similarities and Differences between IASC Standards and U.S. GAAP.
Prior to joining FASB, Frank was an audit manager with Arthur Anderson. He received a bachelor of science degree in accounting from Illinois State University.
Telephone: 205.262.1818
Cell: 205.572.0526
Facsimile: 205.262.1808
fscheuerell@callawaypartners.com